Beijing Kangda (Changsha) Law Firm was approved to be established on December 11, 2020. Currently, there are 20 practicing lawyers, 3 apprentice lawyers, including 5 partners (2 senior partners and 2 secondary partners in the headquarters). Among the existing staff, there are 11 people with master's degrees, 12 people with bachelor's degrees, 2 members of the CPPCC in the urban area, 2 arbitrators of Changsha Arbitration Commission, 1 foreign-related leader of the All-China Lawyers Association and 1 leader of the Hunan Lawyers Association.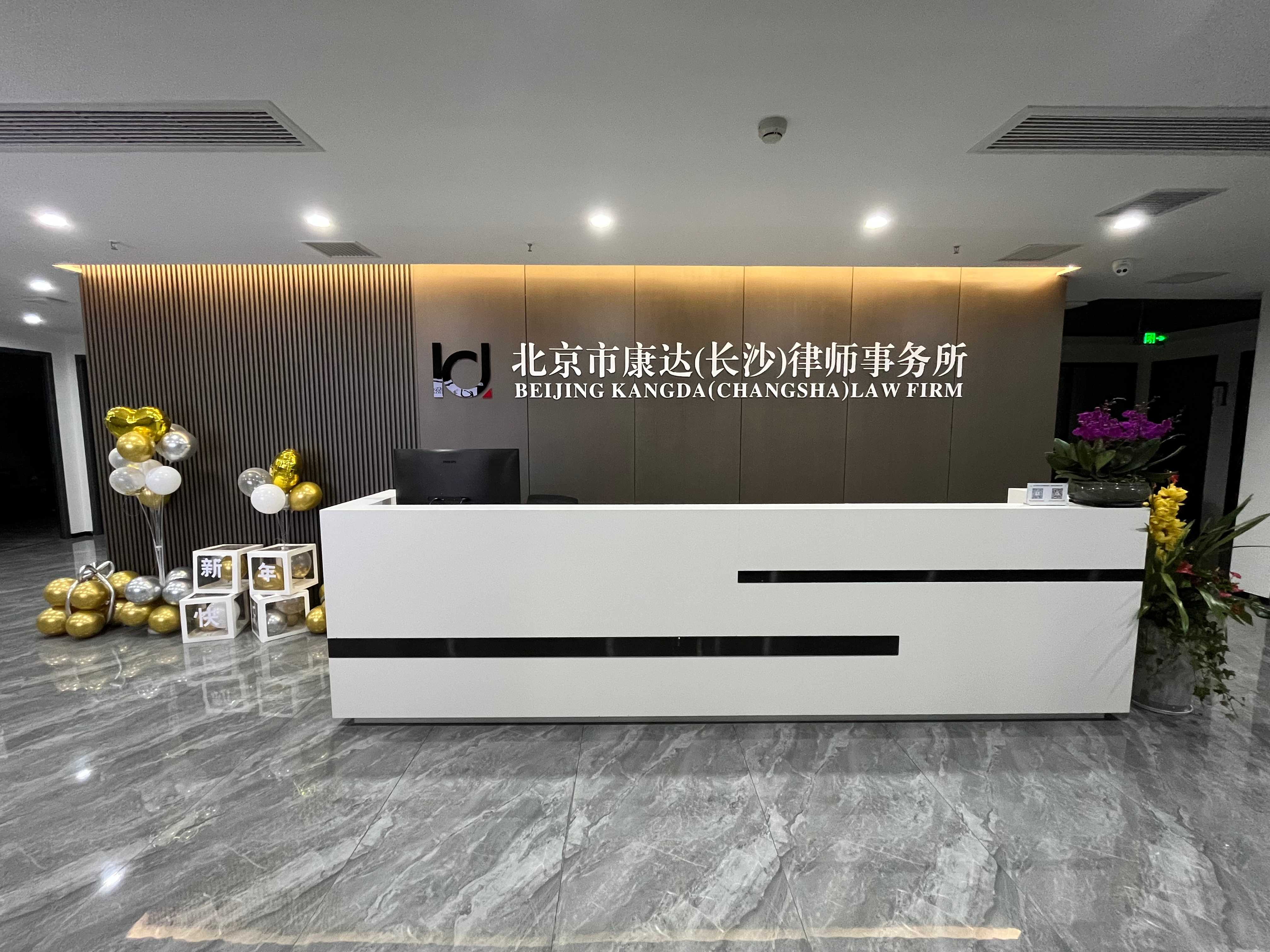 Changsha Office has several national outstanding professional talents, including the foreign-related leaders of the All-China Lawyers Association, foreign-related leaders of the Ministry of Justice, the foreign-related leaders of provincial Lawyers Association, directors of Professional Committee of the provincial Lawyers Association, Changsha CPPCC members, and a considerable number of lawyers with professional qualifications such as constructor, appraiser, auctioneer, certified public accountant and CPMP. Some of the lawyers have worked in courts, procuratorates, government and universities for a long time in law, administration and judicial research, are familiar with the litigation environment and government operations, and have the rich practical experience and outstanding ability to grasp the business so that it can fully meet the different needs of clients.

With the philosophy of "inheritance, professionalism, development and service" and relying on the strengths of Beijing headquarters and branch offices nationwide, Changsha Office has been able to bring into play the overall strengths of Kangda and has made great achievements in the areas of finance, securities and insurance, construction and real estate, intellectual property, investment and financing, mergers and acquisitions, international and foreign-related business, marriage and family, webcasting, major and difficult civil and commercial litigation and arbitration, and major and difficult criminal defense.